Dear Customer, Dogal Strings closes for the summer holidays.
All orders effected from July 30th will be managed and shipped at our reopening (after August 24th 2020).
We wish you all a nice summer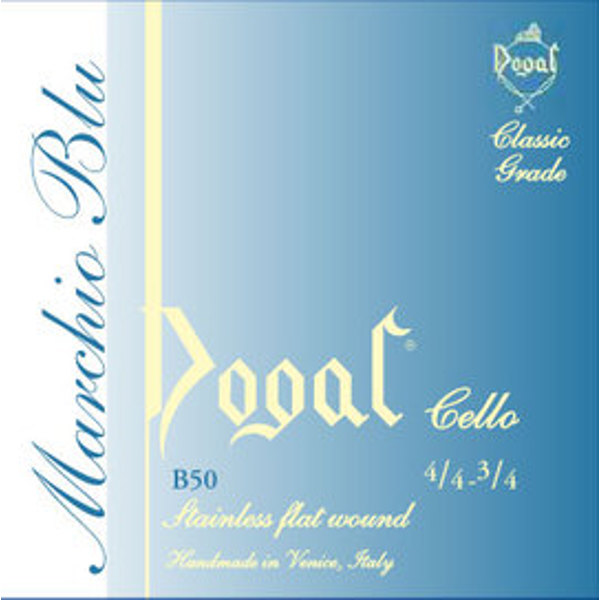 The Dogal Blu Tag - Concert strings are the result of painstaking research done by our technicians with the collaboration of professional concert artists, aimed towards the creation of the "PERFECT STRING".These strings are fully qualified to satisfy every requirement and can be fitted onto any instruments, modern or antique, without risking unpleasant side-effects caused by improper stringing. The characteristics of the Dogal Blu Tag - Concert strings are the use of highest-quality materials and non-assembly line winding of each string with tolerances down to 1/100th of a millimeter during production, and perfect fifths plus softness to the touch coupled to sweet yet powerful sound when played.
Material
Special metallic alloy
B50

Set Concerto Stainless Metal

B501

LA-A Concerto Stainless Metal

B502

RE-D Concerto Stainless Metal

B503

SOL-G Concerto Stainless Metal

B504

DO-C Concerto Stainless Metal
Size Chart

Note

Diameter

Tension

E

0.0100

16.220

B

0.0100

16.220

G

0.0100

16.220

D

0.0100

16.220

A

0.0100

16.220

E

0.0100

16.220