Dear Customer, Dogal Strings closes for the summer holidays.
All orders effected from July 30th will be managed and shipped at our reopening (after August 24th 2020).
We wish you all a nice summer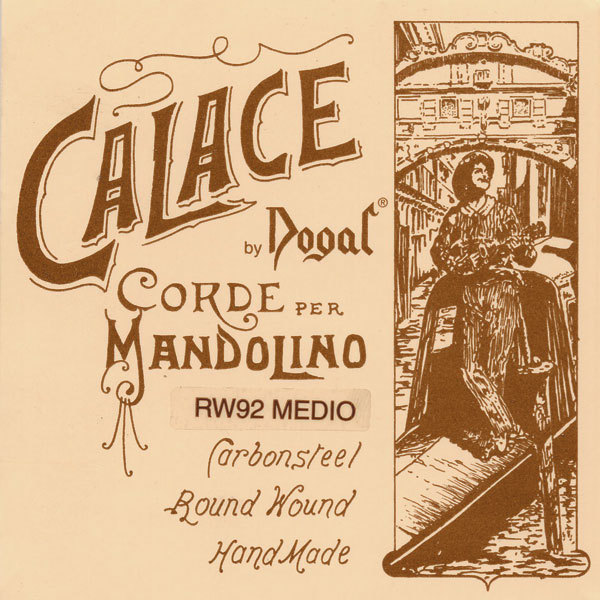 These strings for mandolin are realized with the co-operation of Maestro Ugo Orlandi. Thanks to the exceptional characteristics of the materials they are made of, they are at the top of the sound quality.Available tensions: soft, medium, strong.
RW92

Set Carbonsteel Round Wound Regular Tension

RW921

MI-E Steel-plain (2 strings)

RW922

LA-A Steel-plain (2 strings)

RW923

RE-D Carbonsteel Wound (2 strings)

RW924

SOL-G Carbonsteel Wound (2 strings)

RW92A

Set Carbonsteel Round Wound Strong Tension

RW92A1

MI-E Steel-plain (2 strings)

RW92A2

LA-A Steel-plain (2 strings)

RW92A3

RE-D Carbonsteel Wound (2 strings)

RW92A4

SOL-G Carbonsteel Wound (2 strings)

RW92B

Set Carbonsteel Round Wound Soft Tension

RW92B1

MI-E Steel-plain (2 strings)

RW92B2

LA-A Steel-plain (2 strings)

RW92B3

RE-D Carbonsteel Wound (2 strings)

RW92B4

SOL-G Carbonsteel Wound (2 strings)
Size Chart

Note

Diameter

Tension

E

0.0100

16.220

B

0.0100

16.220

G

0.0100

16.220

D

0.0100

16.220

A

0.0100

16.220

E

0.0100

16.220